Landscaping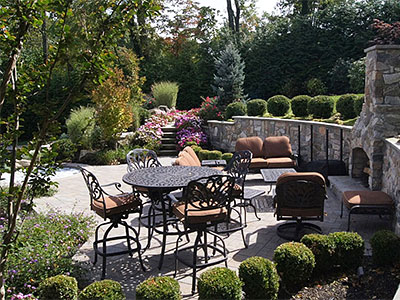 A professionally designed landscape can easily enhance the beauty of a property. For example, an outdoor space with themed gardens and charming water features will attract people and wildlife. This will make the outdoors a perfect spot for relaxation and fun activities with family and friends. The presence of hardscape features will also make the area more functional and well-organized. Moreover, a property with beautiful landscaping has a higher market value compared to those that do not have this feature. According to property experts, a landscape can add 5.5% to 12.7% more market value to a residential property. For a $300,000 home, this percentage will give you an extra $16,500 to $38,100 if you will sell your home in the future. However, enjoying all these benefits can be possible only if the landscape is designed and installed by expert landscapers.

Hiring a landscaping professional is highly recommended if you want to get your dream outdoor setup and enjoy the benefits of a professionally designed landscape. Among the local companies that you can hire for your project is Ken Steenstra Landscaping, Inc. Our company has more than three decades of experience in the industry, and we continue to hone our skills to provide our clients with excellently designed and built landscapes. Most of our outstanding landscape setups are located in Allendale, Franklin Lakes, Glen Rock, Ramsey, Ridgewood, Saddle River, Wyckoff, Mahwah, Oakland, and Paramus, NJ. Call us now at (201) 857-8700 and let us talk about your landscaping ideas and other plans for your outdoor space.


Landscape
The landscape is not only about trees, gardens, and lawns. It is also built to improve the functionality and beauty of the outdoors, whether it is classified as a residential or commercial property. With these critical functions, you need professional help to achieve an appealing design and install the right elements. A well-planned landscaped area should have all the features and amenities you need. There should be important elements that can transform the area into a more functional and appealing space. Among the elements that provide vital functions include the hardscapes, water and fire features, outdoor living areas, shade structures, and outdoor lighting. If these are used creatively and strategically, you will surely enjoy a stunning landscaping.


Landscape Design
There are countless landscape design ideas that you can adopt for your outdoor space. Your design concept can be patterned on English-style gardens, contemporary, modern, or any style you want. Just make sure that the people working on your design plan are creative and well-experienced landscaping professionals.


Lawn Care
A verdant lawn offers a calming ambiance and inviting beauty. But the beauty of your lawn is just temporary, so you need to adopt a lawn care program to ensure its health and proper growth. Some of the lawn maintenance tasks that you must perform include mowing, fertilizing, aerating, weeding, seeding, and yard clean-ups.


Landscapers
The expertise of your chosen landscapers is the most important factor that you must consider before starting a landscaping project. Choose a New Jersey company that is versatile and experienced in various landscaping tasks. Ask if it can perform lawn installation and maintenance, build hardscapes, and design beautiful water features. A reliable landscaper is also capable of installing functional outdoor living amenities.

"MORE ARTICLES"

Landscape Company
Landscape Design
Lawn Care
Paver Installations
Retaining Walls

We Provide Services to the Following Cities, Towns and Surrounding Regions of NJ: