Landscape Company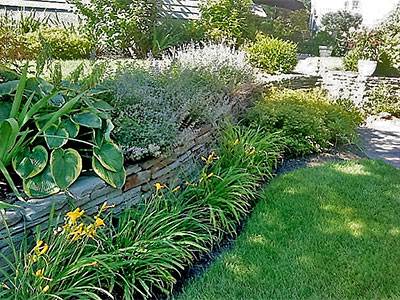 A landscaping project will be successful if it is handled by knowledgeable and highly skilled people. This kind of project should not be done in a DIY manner since it usually results in subpar installations and ordinary-looking landscape setup. Your best option is to hire a reliable landscape company that can work on all your landscaping needs. A licensed company has the capabilities and required resources, so you are assured that the project will be handled properly. You can also expect excellent results and functional amenities.

If you are still looking for a landscape company that can provide all the services you need, please call us. Ken Steenstra Landscaping, Inc. is the best company to hire for all kinds of landscaping projects. Our over three decades of experience in the landscaping industry make us one of the most trusted service providers in the state of New Jersey. Our list of highly satisfied clients includes homeowners, commercial property owners, industrial clients, government institutions, homeowner associations, property developers, and other private entities. We have designed and installed beautiful landscapes in Allendale, Franklin Lakes, Glen Rock, Ramsey, Ridgewood, Saddle River, Wyckoff, Mahwah, Oakland, and Paramus, NJ. Please call us today at (201) 857-8700 to learn more about our landscaping services.


Choosing the Right Landscape Company
An outdoor improvement project should be considered as an investment. You have to avoid making hasty decisions that can result in overspending and poorly done landscape features. But what are the things you need to consider before hiring a contractor? How can you ensure the success of your landscaping project? Please take a look at these factors when hiring a professional landscape company:


Credentials. The credential of your contractor is very important in determining his or her capabilities and skills. Ask about the licenses and other certifications from industry organizations since these are the basic qualifications of a competent landscape company. You can also avoid hiring a fly-by-night company if you will look first at its credentials.


Experience. Mastery of various landscaping techniques is possible through extensive experience in the field. To get your dream landscape, choose a landscape company with decades of experience in the business. A well-experienced contractor can easily work on various landscaping elements and amenities. Your contractor can use its knowledge and skills to achieve your desired landscape setup or theme. Lastly, you won't need another service provider just to complete the different stages of your project.


Tools and equipment. As a property owner, you want speedy completion of your outdoor improvement project. This is possible if you hire a landscape company with complete landscaping tools and equipment. From mowers and seed spreaders to paving equipment, they should be part of the company's inventory.


Partnerships with Landscape Material Suppliers
Aside from the expertise of your landscaper, you should also ensure the quality of the materials used in your landscape. The plantings, pavers, stones and boulders, wooden features, and masonry materials must be made from top-quality materials. The longevity and structural integrity of your landscape features largely depends on the quality of the materials, so make sure that your contractor uses topnotch products and supplies. If your chosen landscape company has reliable partnerships with leading brands and suppliers, then you've made a good decision.

"MORE ARTICLES"

Landscaping
Landscape Design
Lawn Care
Paver Installations
Retaining Walls

We Provide Services to the Following Cities, Towns and Surrounding Regions of NJ: